Create custom fields
Store different data, improve your marketing and personalize your messaging with custom fields for your contacts.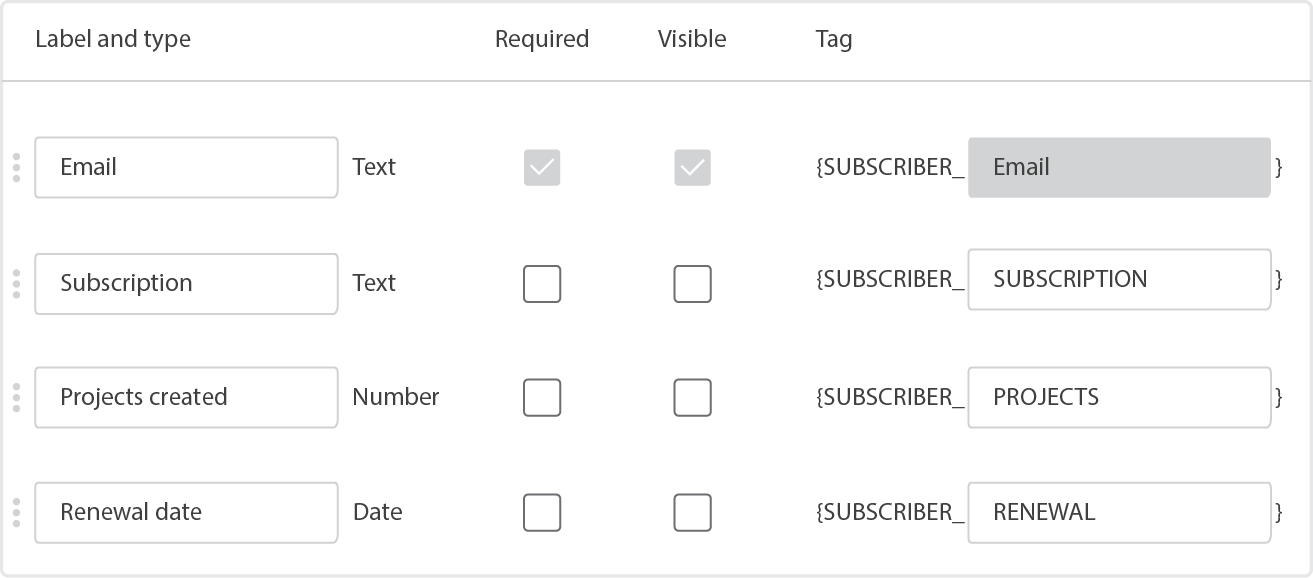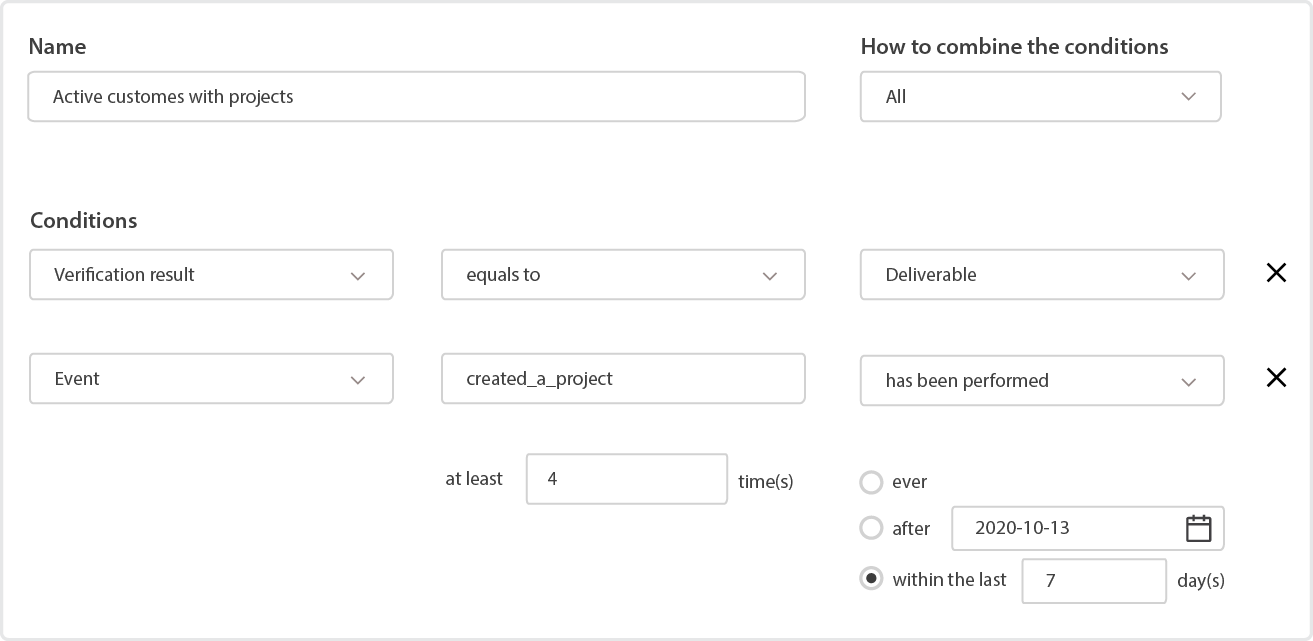 Segment your contacts
Narrow down your audience and only select the right customers who meet certain conditions.
SEGMENT CONTACTS BY
What they do in your product
See individual customer profile
Visualize data for each customer individually to see their data fields, events, tags and segments in one place.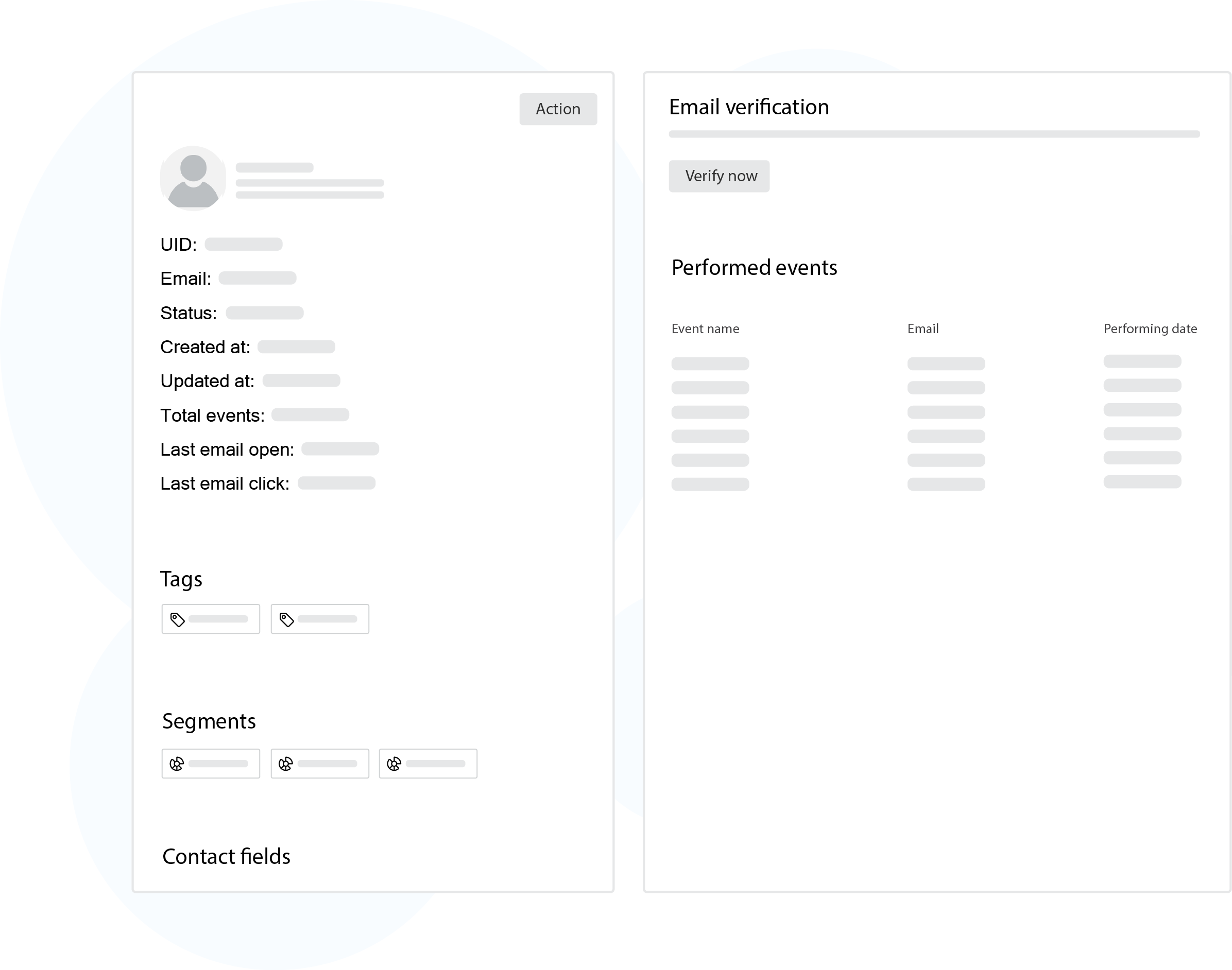 Manage multiple audiences
Create multiple audiences (mail lists) to easily manage different sources of data and create messages for each audience.
Validate email addresses
Verify email address deliverability for all your contacts in bluk or individually to reduce bounce rate and clean your list (unlimited, included for free).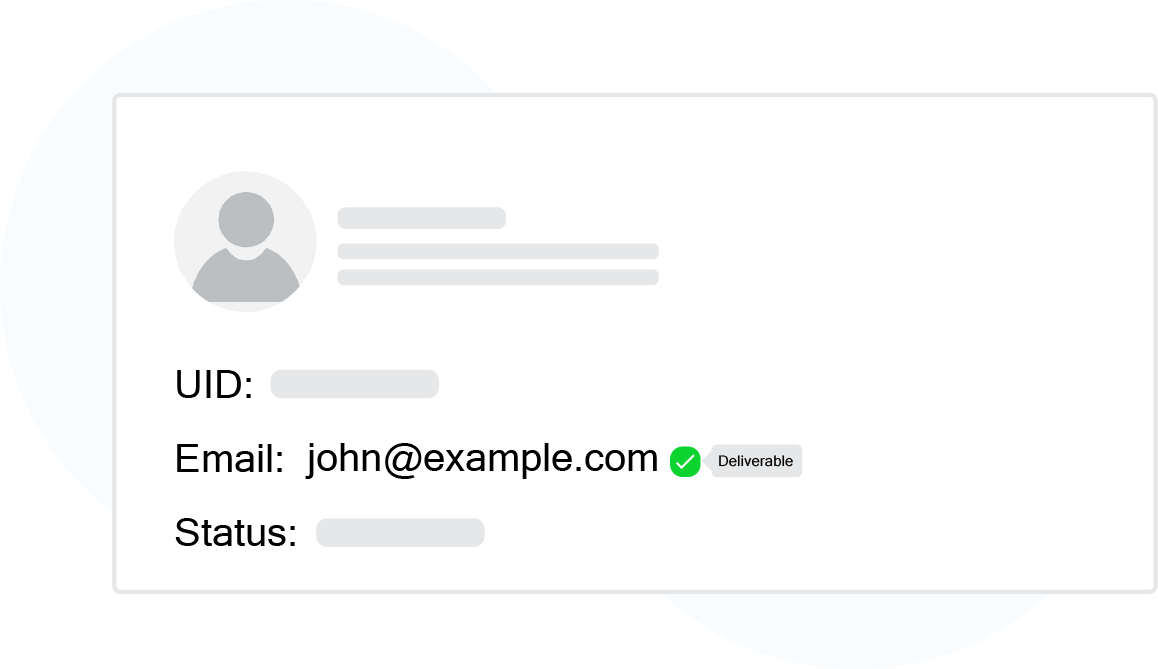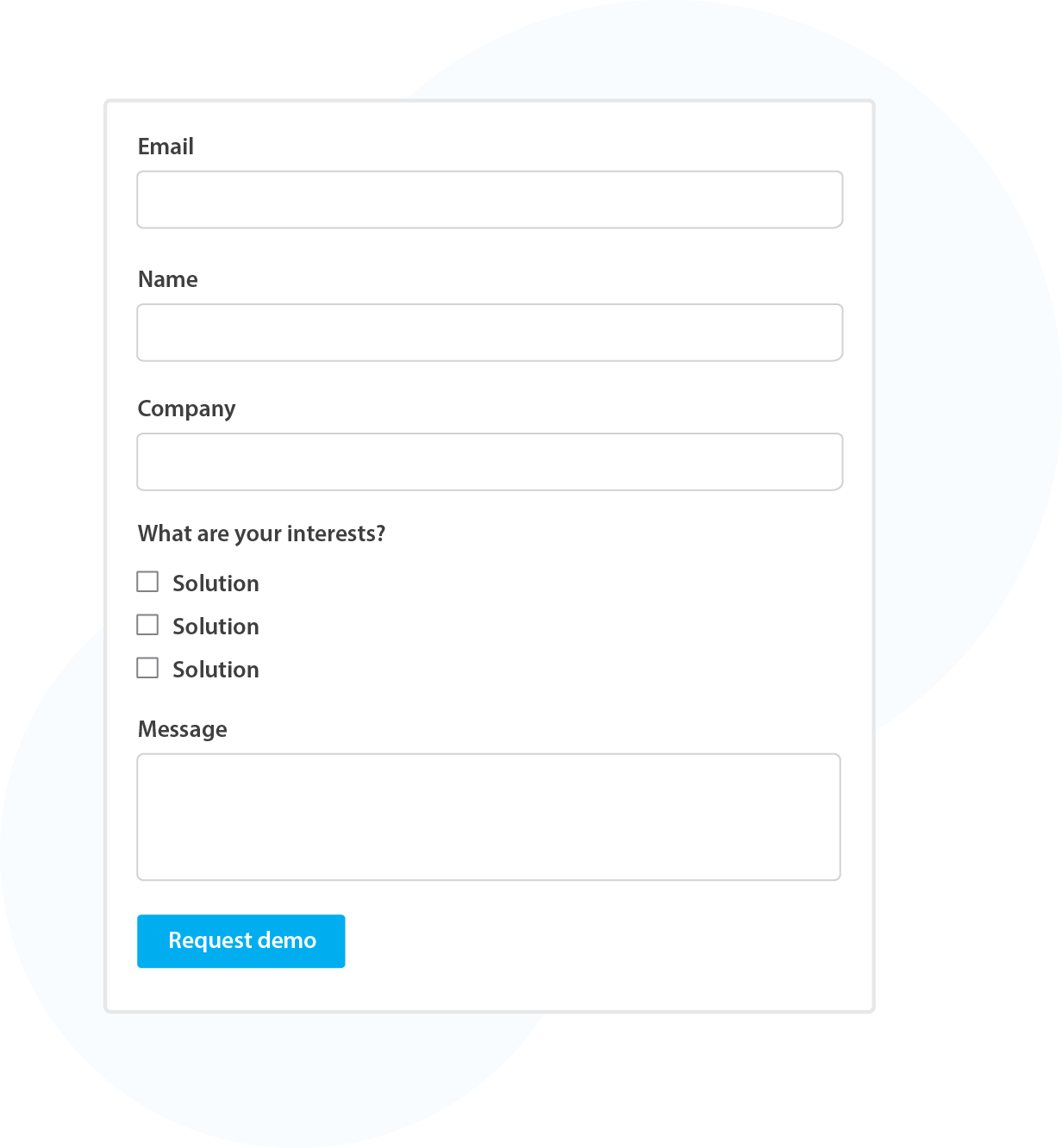 Generate new leads
Create an embeddable html webform and hosted sign-up page to collect leads from your website or any external source for each of your audiences.